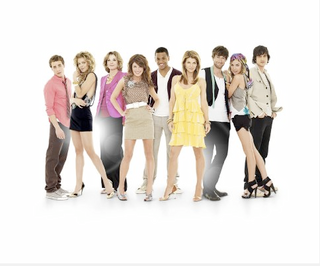 Some shows you watch because they're TV genius and some shows you watch because you feel it's your duty. Because all programs aren't going to be perplexing or keep you on the edge of your seats. Sometimes TV is just CUTE. 90210 is CUTE TV. I bear allegiance to it because of its past. The original was my inspiration for a certain period of my life so the LEAST I could do is watch its reincarnation and reminisce on what it was like to care about how ripped Dylan's jeans were or if Steve would ever get over Kelly. The new class doesn't inspire me quite the same way but it's sweet…
---
Here's a who's who:
The Wilson family is the 2008 version of the Walsh's. They arrives in Beverly Hills, after Harry" Wilson takes a job as the principal at West Beverly High School, while his children, Annie and Dixon, attend the school
I.e.. Brenda and Brandon. Except Dixon is an adopted child and black. (YESSS!!! Way to enter 2008!! )
Kelly = Naomi Clark, the stereotypical rich girl with a cheating dad and a complacent mom BUT who does date one of the cutest and sweetest guys in the school, Ethan. Surprise Surprise though- Ethan and Annie have history. That's going to be a problem.
The other sidekicks:
Navid, an aspiring student reporter who heads up the school's daily TV newscast (DAVID) ;
Erin Silver, Kelly's sister!! A rebel who develops a crush on Dixon.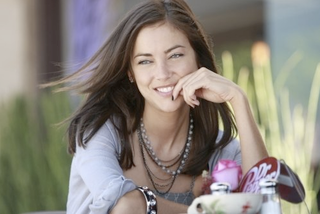 Adrianna, the drug addicted actress who causes drama in real life too (get the pun?)
Kelly turns back up as a guidance counselor and Brenda as a drama teacher.
---
So far this season:
Annie has broken curfew, flown to San Diego on a date, Gotten the lead in the school play after drug addicted Adrianna couldn't go on, been caught making out by her dad, and has contemplated giving up her virginity only to catch Adrianna in a hotel room with her boy (or so it seems)
Dixon is boring. Him and Erin are hooking up and he works a the Peach Pit
Naomi has broken up with and slapped Ethan; she has confronted her dad's mistress, and has a soft side that is almost appealing.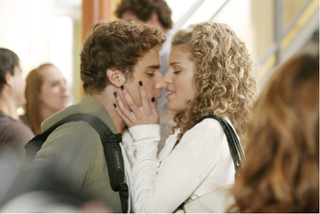 Erin and Kelly's mom is an alcoholic now and Erin sleeps at woman's shelter's to get away from her. Kelly takes her in.
Kelly is in a boring relationship and is so OLD
Brenda is almost non-existent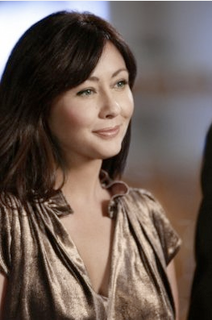 ---
I don't know if I painted a picture for you to watch or to laugh at me for watching.
Hmmm…
Xoxo,
Allison