The closer and closer we get to the elections the more surreal it is...
I mentioned the link below but it is deserving of an entire post. It is a link to a journalist covering the campaign, Scout Tufankjian. She has catalogued the entire journey thus far. I put some of my fave's below but there are TONS more on the site.
I think I have a crush on Barack. Is it wrong to say that? He might be our next president. He is just so smart...and smart...and
Scout Tufankjian
http://www.scouttufankjian.com/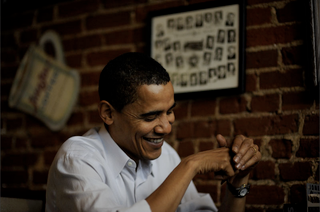 <--- Check the TUSH! I am so disrespectful right??
OOOOOOOOOPPPSSSSS! NOT BARACK! but nice all the same :)
xoxo,
Allison